Net als met stopcontacten, slijptollen, of een koffiemachine, is "niet aan likken" een goed bedoeld advies voor de hele wereld. Koop daarom nu de enige echte populaire sticker van Hack42 en geef ook het advies door waar nodig.
De prijs is per stuk (1), bestel je er 20, 40, 50, 100 of meer dan zijn ze goedkoper per stuk.
(Dit is een standaard product, dit mag je dus terugsturen. Als je ze netjes laat, krijg je zelfs je geld terug).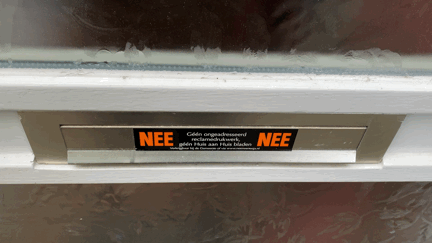 Niet aan likken - Stickers
Brand: dprints
Product Code: NIETAANLIKKEN
Availability: In Stock
1.00€

Ex Tax: 1.00€

---

20 or more 0.40€
40 or more 0.35€
50 or more 0.30€
100 or more 0.20€
1000 or more 0.15€
1700 or more 0.12€
Related Products
Tags: Sticker, Niet Aan Likken